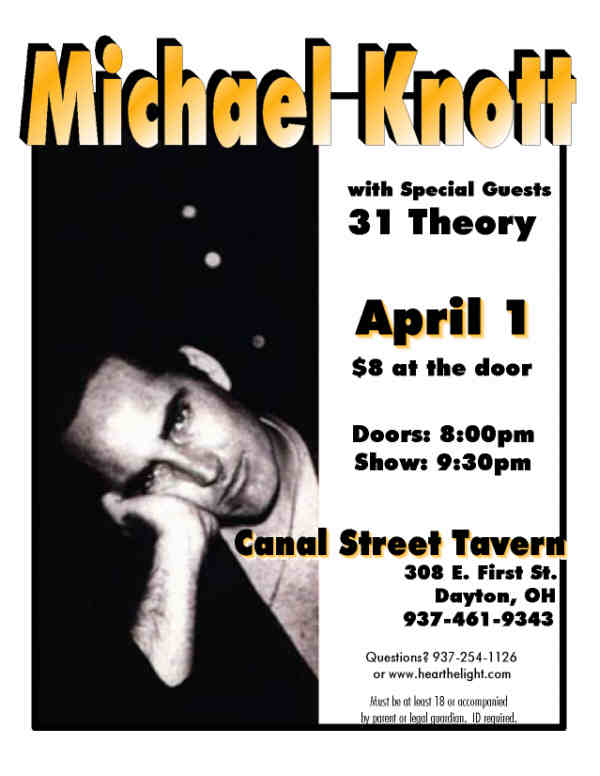 You must be at least 18 years old
or accompanied by your legal guardian. Photo ID required.
Tickets will be available at the door.
Date/Time
Artist/Event
Location
Cost
Info
Tickets
Saturday April 1, 2000
9:30 pm show
8:00 pm doors
Michael Knott
with special guests 31 Theory
Canal Street Tavern
308 E. First Street
Dayton, OH
Directions: From I-75, take the First St. Exit (only goes one way). Canal Street is on First St. just past Patterson Blvd.
$8

Canal Street 937-461-9343
or Hear The Light 937-254-1126
Available at the door.
---
Would you like to be on our Email list? Please send info to us at curt@hearthelight.com or call 937-254-1126.
This page made possible by DONet-The tastiest Internet services in Dayton, Ohio.
Back to Hear The Light