Celebrate The National Day of Prayer with
The Kry

Thursday May 2, 1996 Hear The Light and The Carpenter's Shop welcome The Kry and Common Call to The Times Cafe.
Meet the Kry at Wright State University in the Student Union Building's Atrium from 12:00 noon til 1:30 p.m.
Thursday May 2nd, 1996 The National Day of Prayer
Concert Starts 7:30 p.m. Doors open at 7:00 p.m.
The Times Cafe in Bethel Temple Church, 327 S. Smithville Rd, Dayton, OH 513-253-4161.
Located 8 Blocks north of SR 35 just east of I-75.
Tickets:

$10 each for advance groups of 10 or more.
$12 advance.
$14 day of performance.
Tickets are available at The Carpenters Shop, 7759 Old Troy Pike south of I-70 behind Friendly's, and at other select Dayton Retailers.
To charge by phone: - MC/Visa only, a $3 service charge applies per order-contact Christian Happenings Ticket Service 1-800-521-0290 or 1-614-965-9705 , available until the day before the show.

For more information call Hear The Light at 513-254-1126.
We are encouraging everyone to come early for a time of prayer starting at 5:00 p.m. Concert doors open at 7:00 p.m.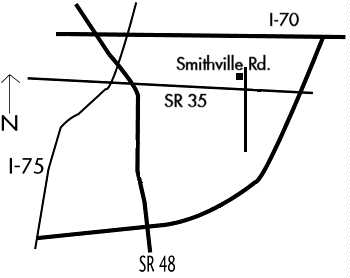 ---
Would you like to be on our Email list? Please send info to us at cosenzcr@donet.com or call 513-254-1126.
This page made possible by DONet-The tastiest Internet services in Dayton, Ohio.
Back to Hear The Light