Local Bands/Artists
Check out Gatherings Grounds to see if your favorite local band is playing!


3 Days Later
- A Christian Rock Ministry (937)294-2713

3PO, Booking: RnT Management, (740) 574-4231 siren1@zoomnet.net
3PO (Three Peace Offering) is a Christian Rock/Pop band from Southern Ohio. They write and sing original songs. Members include Michelle Kelly on vocals and keyboard. David Price on vocals and lead guitars. Micah Schweinsberg on drums. Luke Chamberlin on bass and Seth Frizzell on rhythm guitar.
50,000 Hubcaps,Booking: Dustin Burke, 937-766-8712 or 50khubcaps@ccnmail.com
"a band that plays original and "old-favorite" worship & praise tunes. Some influences include SONIC FLOOD, Darrell Evans, Third Day, and BTR. The band conists of 5 members: Dustin Burke (lead vocals/acoustic guitar), Devin DelGrosso (vocals/acoustic guitar/percussion), Jeff Burke (lead guitar), Trey Bright (drums), J.P. Scott (bass). The goal of 5o,0o0 HuBCapS (50k) is to bring people to a closer relationship with or to introduce people to Jesus Christ through a process we call "worship Evangelism". We want to present Christ to both believers and non-believers in a way that is fresh and exciting. After worshipping with us, we hope people leave excited about the presence of God, and hungry to know him more. Yet a time is coming and has now come when the true worshipers will worship the Father in Spirit and in truth, for they are the kind or worshipers the father seeks. God is spirit, and his worshipers must worship in spirit and truth.'-- John 4:23,24"
His style of music - "folk-rock, California country, and a little bit of blues around the edges". Michael Card, Phil Keaggy & Jackson Browne are musical influences "because their message is in the forefront, and the music supports the message.&quot Audio Clips - Musical Workshop
Blind Man Walking, Booking:(937) 321-3141 or james@BlindManWalking.com.
B.M.W. plays slick, modern rock comparable to Vertical Horizon and Collective Soul. The band consists of singer/guitarist Chad Cantrell, bassist Michael Miller, drummer Mike Hamm and guitarist James Ledbetter. The band is currently booking shows to support their first full-length independent release "Mindfull of the Mission". To learn more about the band check out their ever-evolving website www.blindmanwalking.com. To hear several tracks from "Mindfull" log on to MP3.com.
Borrowed Tomb, Booking:Melissa Knight, (937)849-0679 or singtoloud@aol.com
Formed in 1998, Borrowed Tomb is a four piece Christian progressive rock band based out of Dayton, Ohio. Our mission is to share the gospel and salvation of Jesus Christ our Savior. We write, play and sing with the prayer that we will portray Christ through our music. His focus is our focus....people. We thank God for the gifts he has freely given to us, and fully intend to use them for His glory.
Burying Eliza, Booking: Len & Nancy Cox (937)254-7752
Coincidence
Coincidence is an acoustic rock oriented band that has been together for approx. 1.5 years. Travis has played guitar for about 12 years and formed Coincidence after a 9 month stint with Star Song recording artists the Walter Eugenes.
Chosen Vessel
"Our goal as Chosen Vessel is to see people enter into a new dimension of Worship in the Holy Spirit. When we sing our songs, and when we play our music our desire is to be worshippers, not performers... Worship Leaders, no, we are lead worshippers. For we do not lead people into the presence of the Lord, but His Holy Spirit does...Cutting Edge music that is fresh for this generation of believers, for both the young and old..."
Clay
Clay is a modern groove band with a unique blend of latin rhythms, melodic trumpet lines and funk jams, delivering an extremely original and cutting edge sound. Only one word can describe this collection of hard working musicians... passionate.
Concrete Soul Booking: James Ledbetter, 937-486-9604 or concretesoul@voyager.net.
Concrete Soul is a pop/rock band based out of Lebanon, Ohio. Having a diverse membership, we are able to communicate and connect with our listeners' many different backgrounds. Our songs are driven by the situations in our lives and this keeps the music real to us. Concrete Soul's vision is to lift up the Name of Jesus and as a result draw people unto Him. If you love to listen to powerful, anointed rock music, then Concrete Soul is the band for you!
Consumed, Booking:Chad Short (419)445-7033 or band@consumed.org
Consumed is an 7 member acoustic rock band from the NW Ohio area. They originally started off as a Praise and Worship band for Campus Crusade for Christ of NW State College, and since then they have worked hard on becoming a performing band without sacrificing their ability to Praise and Worship. Musically, we have been compared to Caedman's Call.
Crossed Image, Booking: Daryl(513)727-0695 or Jason(937)376-4275
Crossed image is comprised of Daryl, Sam, and Jason. The music is a mix of hard rock, hip hop, alternative, with some acoustic thrown in for good measure. We of crossed image are a teaching band with high energy music and lyrics that will teach about having a relationship with Jesus - not just a religion - and sharing the hope that our generation needs.
Eve, Booking:Everett Buddenberg (H)606-261-0594 (W)513-412-4085
Eve has been performing as a band for two years. She is a contemporary Christian Artist with some Folk, Pop and rock flairs. Her music is comparable to the sounds of Amanda Marshal, Point of Grace and Amy Grant with a bit more Accoustic rock inside. The band members are: Eve Murphy-Accoustic and Electric Guitar, Lead vocals; Erica Crum-Keyboards/Synthesizer, Background Vocals. Eve has been on the air with her first 4 song-pre released Cd on WQRP Radio 89.5FM in Dayton, Ohio, WITR 87.9FM(Uncle Samme's Zoo ) in Rochester NY, and a new station in Melbourne, Australia which is called "HART TO HART" Gospel station "Down Under". We can play almost any venue and church. We specialize in playing and catering to the youth and College crowds.

FeatherWeight, Booking: Seth Bond 937-854-6305 Email: featherw8@juno.com
"Featherweight is a 4 piece rock band from Dayton, OH. They are committed to sharing the Gospel of Christ through their music and testimony... Our entire purpose as a band is for people to hear about Jesus Christ through our music..."
Flare, Booking: 937-256-0084 or flarefan@juno.com
Marty, Nick, Rc, and Tony, the members of Flare, seek to shine like a flare at the side of life's winding road, burning bright with the light of Christ. Their one desire is for others to see the light of Christ shining through them. They don't get hung up on the big band image or the possibility of riches; they sing for God's glory and because God has drawn them into this ministry. Everyday, they strive to show forth God's truth plainly. Through their ministry of music, Flare hopes to convey the message of Christ to a lost and dying world. FLare is currently working in the studio for there single "Change of Plans", which will be aired locally on WQRP 89.5, feel free to give them a call to request it during there morning show or evening shows on the weekends......
G.O.K., Booking: Steve Damm(937)428-0902.
The band is a power trio and we go by the name G.O.K. (God Only Knows). We have a little over a hour's worth of ORIGINAL Christian oriented material and some very experienced musicians. I've been playing bass for about 20 years and performed professionally for about 4 years (outside the Dayton area). Our drummer has been playing about 20 years as well with local groups such as Bear Creek and Taxi Dancer. The guitar player also has over 20 years of experience. Our material covers a very wide range of musical styles such as jazz, rock, blues, funk, ballads, alternative and even a little rap.

Hermon's Dew Booking and info: Kim Demeter at (937)848-8323
...Through the tools of scripturally based lyrics, music, praise, and personal testimonies, Hermon's Dew has been a powerful ministry that has reached into the lives of many people of all ages, backgrounds, and denominations. Hermon's Dew strives to use their talents to show people the real true God, the One who sent His son to the cross to save the whole world. The band's name comes from Psalms 133 which reads: "How good and pleasant it is when brothers live together in unity! It is like precious oil poured on the head, running down on the beard, running down on Aaron's beard, down upon the collar of his robes. It is as if the dew of Hermon were falling on Mount Zion. For there the Lord bestows his blessing, even life forevermore." NIV ...
Hipperoos, Booking: Eric Loy (937)962-2454
Brad Illian , Booking:(937)879-5189 or bnkillian@juno.com
One Smooth Stone, Booking: Tim Brooks 937-434-6998.
Formed in 1998, One Smooth Stone is a five-piece, Dayton based, band that combines the sounds of classic rock with contemperary Christian music. Our style is not having one. We just have good songs that speak for themselves. And we don't take ourselves too serious. Our goal is to provide entertainment for believers who want to hear rock 'n' roll music with lyrics that don't compromise the truth of Jesus Christ. Likewise, we are intent on making it known to the world that God can rock too!
Out of Jacob, Booking: Donn Matthews (937)236-6785
We are a group from around Dayton and have been playing in the area for about two years now. We have a tape out, which is being sold at the Family Bookstore in Beavercreek. We play a wide variety of original music, from Modern Rock to Acoustic. We have a burden in our hearts for people who have been abused, broken, and rejected. We proclaim a message of restoration verses condemnation (John 3:17). We write songs from our experiences that relate understanding and acceptance, that Jesus loves you right where you are and wants to hold you as His own.
Joe Doss Studio One Entertainment P.O. Box 681 Carbondale, IL 62903
TEL: (618) 457-7144 FAX: (618) 549-3456 or studione@midwest.net
therain1@email.com
The Rain is a four member classic/retro styled rock band based in the Mansfield, Ohio area. With an all original song list that lifts up the Lord, the band has played around North Central, and recently Central and Southeastern, Ohio. The band's only goal is to reach as many of God's children as possible by following God's will for the band. His children need to be fed and the Rain is following God to feed as many as He sends to them.
Risen, Booking:(937)296-1821
Our music ranges from classic rock, alternative to metal. We are very eager to minister to teen age/young adult audiences. We play mostly original music. Please contact us for scheduling gigs or for additional information. Risen is Mark Rickert, Brain Barlow, and Eric Meade.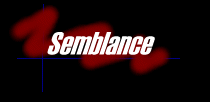 , Booking: Kyle Harrison semblance@mail.com
formerly known as Saving Face "Semblance is a 5-piece band from Cedarville, Ohio. Their music is that of the acoustic, modern rock realm where the acoustic guitar sets the tone for most of their songs. Combining beautiful melodies and soothing harmonies with powerful lyrics, they create a unique sound and a solid message of the triumphs and struggles of being a Christian."


Shady Zane, Booking: Tom Weir: 937-429-4756 or theory31@aol.com
, Band members
Tom & Todd Weir with Chris Thompson make up this band, in a former life known as 31 Theory.
Spark, Booking: Jesse - 937-698-6346 or spark77@juno.com
Spark is a 7 piece band playing Christian alternative music, a cross between dcTalk and Plankeye. When we play and write our music, our desire is to show others who Jesus Christ is to us and what He can do and be to you.
Souled Out, Booking:Bud - (513) 933-9669 or Aaron (937) 374-7405.
"These two guys are an acoustic based Christian duo with the goal of spreading the gospel of Jesus Christ through their music. Their style is diverse, which includes folk, country, blues and light acoustic rock. You might say that their sound is a mixture of Dan Fogelberg, James Taylor, Gordon Lightfoot and Jim Croce all thrown together. 2 new members have just started with the group; Keith is the new bass player, Jim is the new drummer. Together they are now known as: Bud & Aaron and Souled Out"
Taunt , Booking:Tonja Duncan/Manager, 185 Dabill Pl. Lima, OH 45805 (419) 222-1088 or tbduncan@alpha.wcoil.com
Calling their style "nerdcore/punk rawk," their message is one that pleases and uplifts the Almighty God. Jeremiah, Katie, and Danny present God's Word in a form which people who may have never heard about Christ before can relate too. With psycho stage performances and by dressing wierd, they get the crowd's attention...
Ilda Yvonne, folky/rock guitar stylings, Greenville, OH (937)548-9368
More info to come.....
---
If you have info on any local christian bands please send info to Curt Cosenza
---
Would you like to be on our Email list? Please send info to us at cosenzcr@donet.com or call 937-254-1126.
This page made possible by DONet-The tastiest Internet services in Dayton, Ohio.
Back to Hear The Light